Customer service analytics that can improve their experience
Data can provide your customers with support an experience which quickly meets their needs.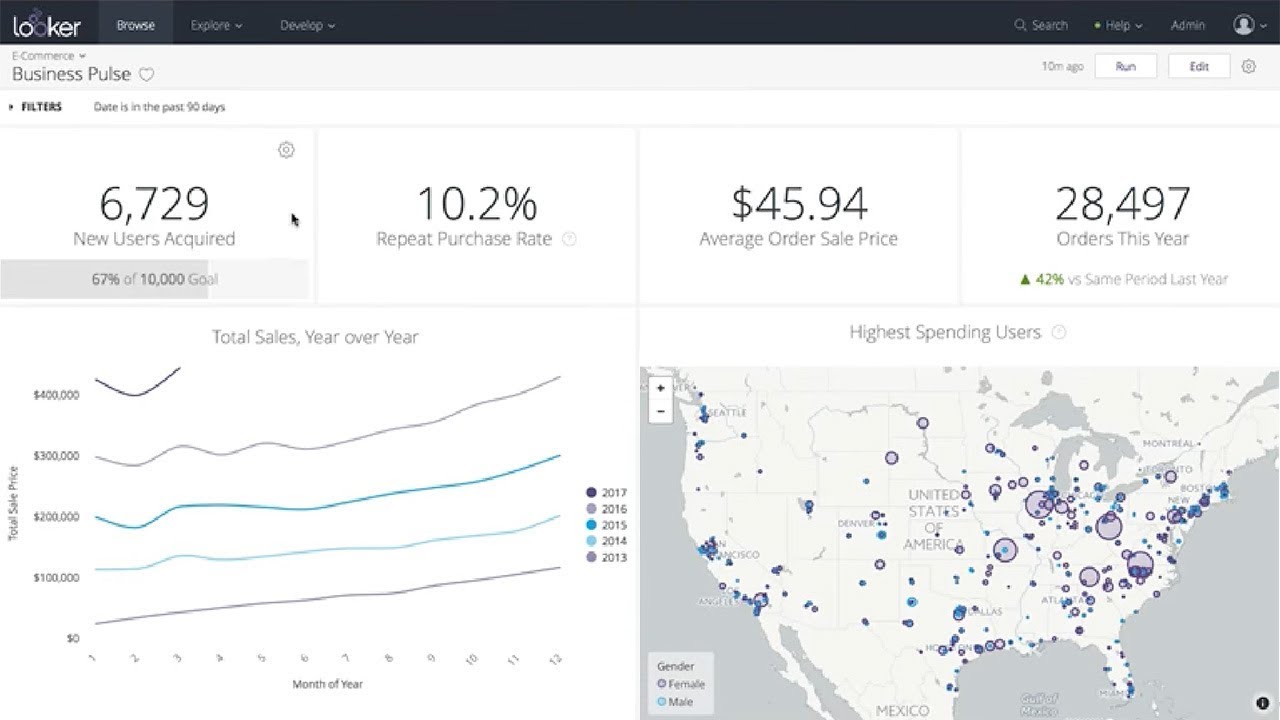 Better analytics for better support
A top-notch support team can be responsive and empathetic. Give your team access to governed customer analysis so they can more easily provide tailored support and resolutions.
Companies can find power in their data, while maintaining choice in their data stack
Love your analytics
Business intelligence, big data analytics, or a 360° view of your customers. Looker can help. Talk to our data experts.