SaaS analytics tools that can provide the bigger picture
Get a 360° view of your business.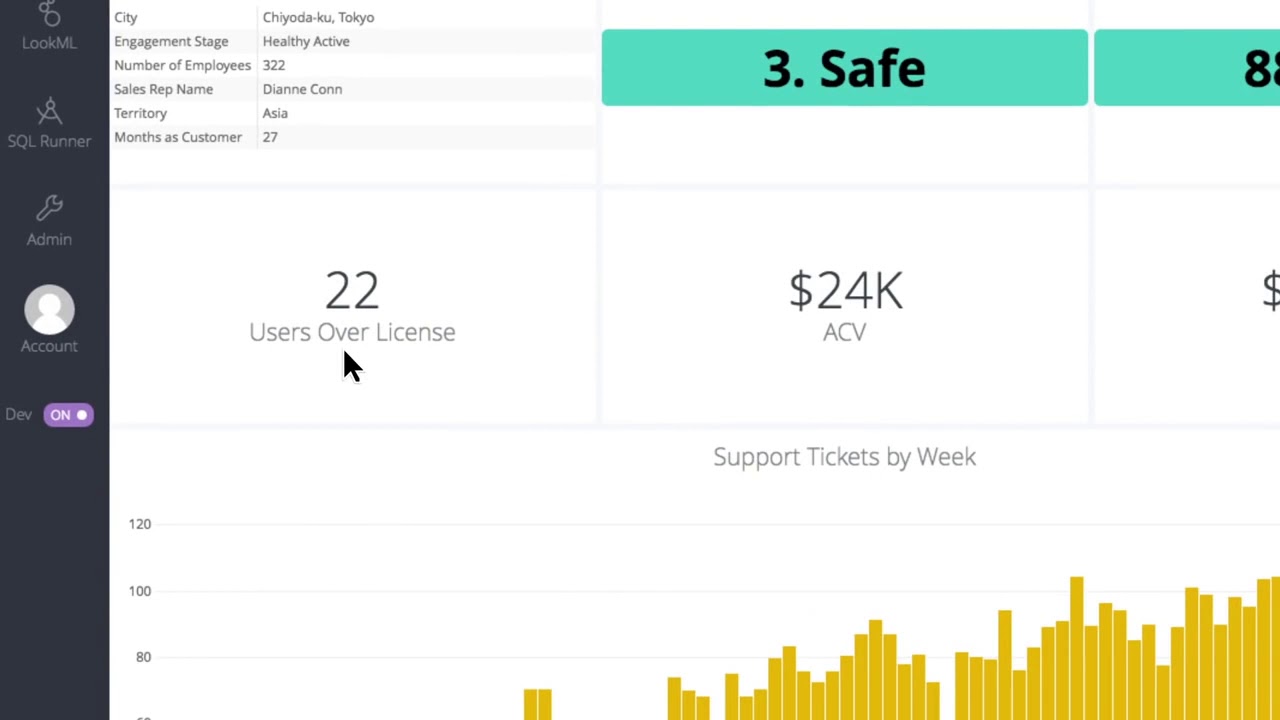 How Looker can help SaaS companies
Looker can make it easier for SaaS companies to turn vast amounts of data into insights to help improve and accelerate decision making. From optimizing marketing spend to driving renewals with product features, Looker can help your SaaS organization.
Companies can find power in their data, while maintaining choice in their data stack
Love your analytics
Business intelligence, big data analytics, or a 360° view of your customers. Looker can help. Talk to our data experts.