Digital media analytics
Stay focused on ads, articles and authors.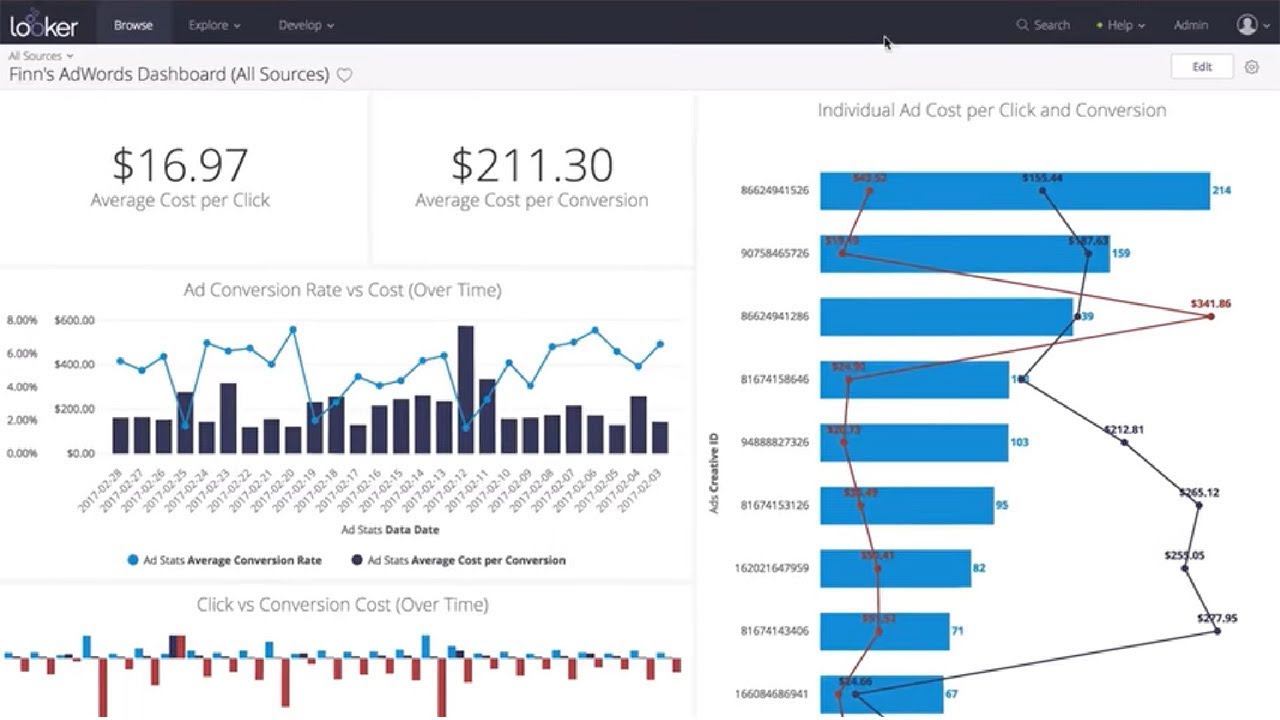 For media coverage
Use Looker to build scalable, reusable dashboards that show how each channel affects the others. Get a holistic view of your content, from how ads perform to unique content metrics to which authors have the lowest bounce rates.
Companies can find power in their data, while maintaining choice in their data stack
Love your analytics
Business intelligence, big data analytics, or a 360° view of your customers. Looker can help. Talk to our data experts.