Customer experience analytics tools & software
Looker helps you track, understand & increase customer experience with a 360° view of a customer.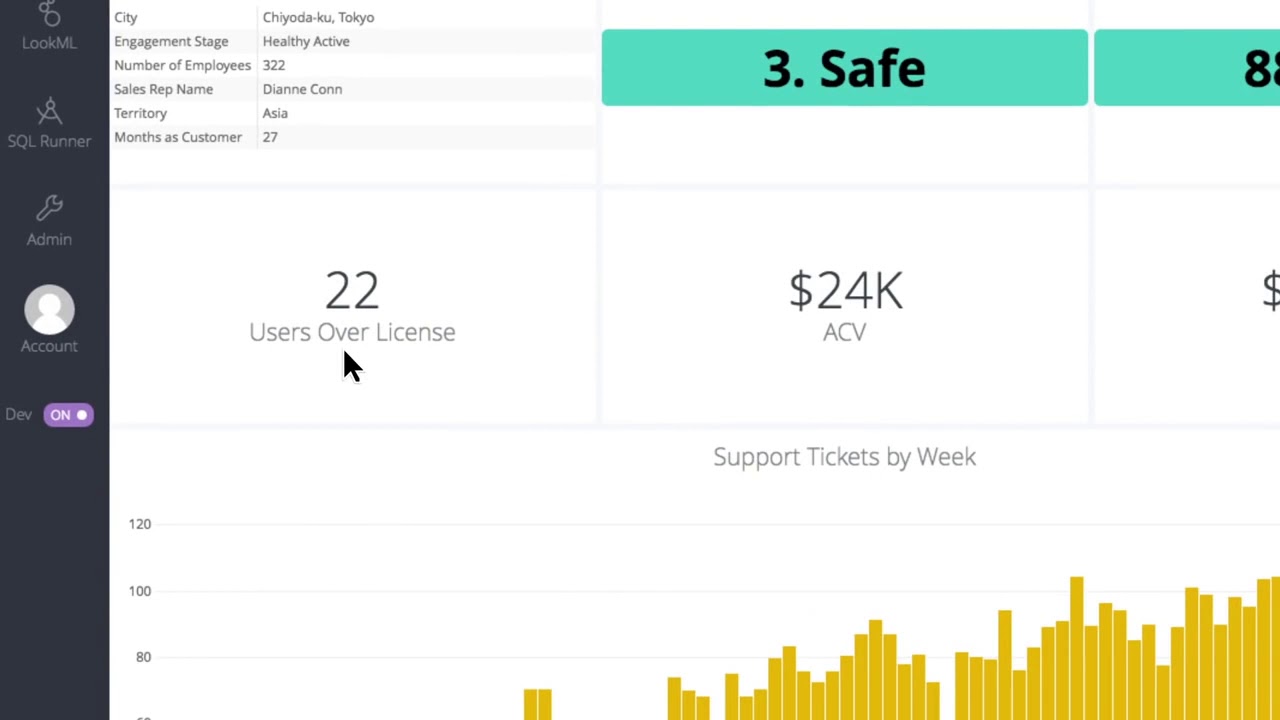 Looker for account management & customer success
You can securely centralize all data for a dynamic, deeper understanding of everything from purchases and returns to issues and daily uses. Give your success teams the data they need to help keep customers happy.
Companies can find power in their data, while maintaining choice in their data stack
Love your analytics
Business intelligence, big data analytics, or a 360° view of your customers. Looker can help. Talk to our data experts.