Business intelligence solutions
Looker's cloud data platform can scale with your business as your needs evolve and grow.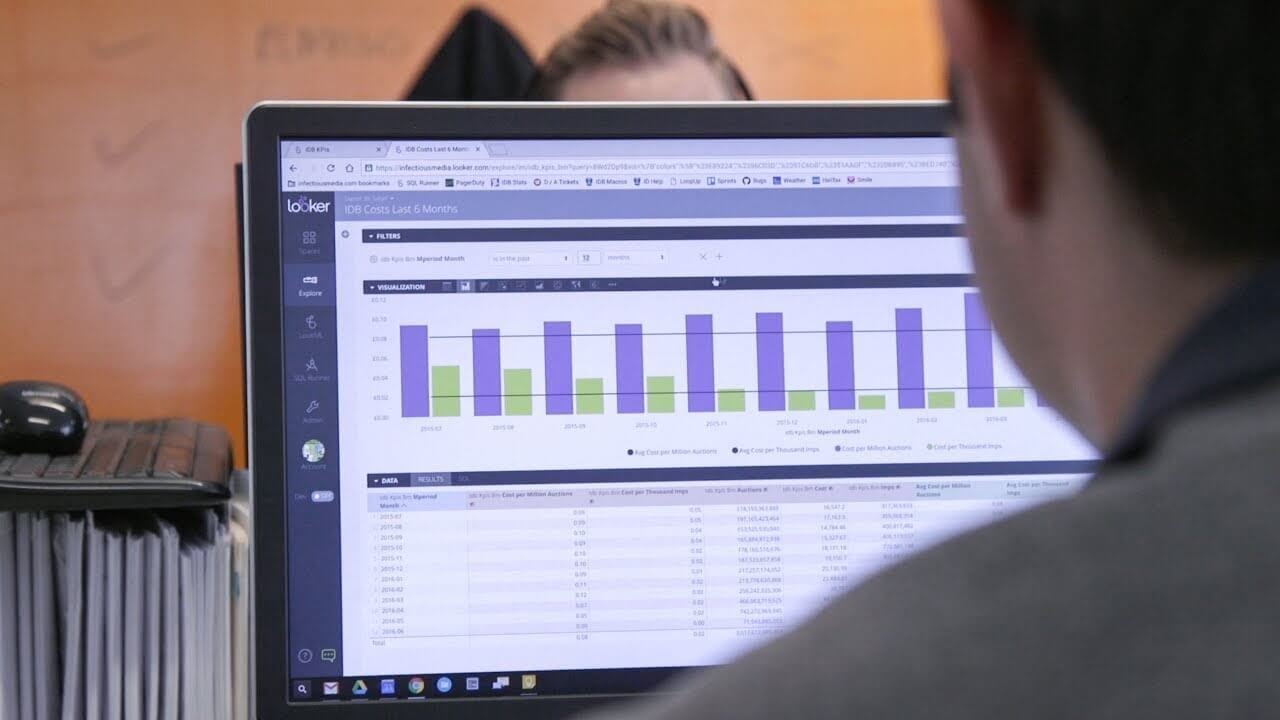 BI solutions tailored for your industry
From startups to enterprises, across many industries, Looker's cloud data platform can deliver business intelligence solutions and ready-to-use analytics applications with impressive time to value.
Business intelligence tools for your department
For departments that strive to respond faster and more accurately to customer and company needs, Looker delivers real-time data insights and business intelligence solutions to nearly any device at the moment of relevance.
A data platform to power analytics across clouds, databases, and data warehouses
As a recognized leader in business intelligence, Looker can connect directly to your cloud or multicloud database environment to help create a single access point for all your data.
Google BigQuery
Learn how connecting Looker to BigQuery can help optimize your usage and leverage your data.
Other databases
Learn how to leverage your database with a powerful platform for business intelligence and analytics.
Companies can find power in their data, while maintaining choice in their data stack
Love your analytics
Business intelligence, big data analytics, or a 360° view of your customers. Looker can help. Talk to our data experts.